Mark Franklin will join hybrid February 4 Song & Story Swap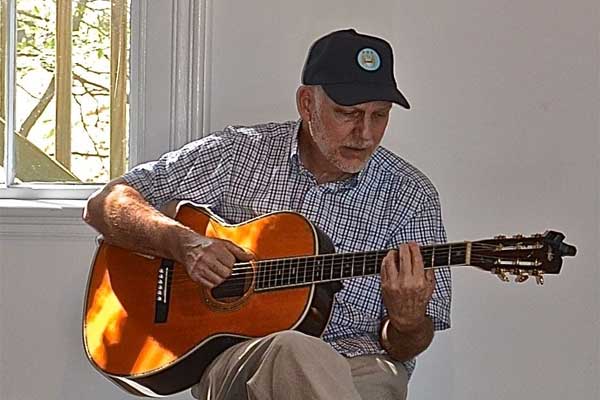 Please come share in an evening of music and stories at the Pioneer Valley Folklore Society Song & Story Swap.
Viewers may also watch the event via YouTube Livestream beginning at 7pm ET on February 4.
The featured performer at the February 4 hybrid Song & Story Swap will be singer-songwriter Mark Franklin.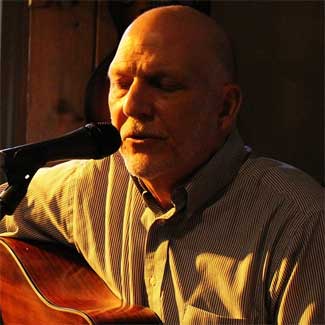 Mark Franklin is a talented guitarist, a songwriter and an interpreter of well-written songs. He hails from the Pittsfield, Massachusetts area and has been a mainstay of the Berkshire County music scene.
Learning guitar as a young teen in the mid-sixties, he developed an enduring passion for the great songwriters of his generation. He counts Joni Mitchell, John Prine, Paul Brady, Tim Hardin, Martin Sexton, Marc Cohn and Brian Wilson as among those who inspire him. His songwriting has been described as "painstaking and precious."
Franklin enjoyed a distinguished career as an English teacher at Wahconah Regional High School where he founded Calliope Cafe, a monthly musical showcase for area high school students. Today the event contiues at The Stationery Factory in Dalton, with Mark Franklin as host.
He shares his musical gifts as an instructor at Massachusetts College of Liberal Arts and Berkshire Music School.
Hear Mark Franklin present songwriting at its best at the Song & Story Swap on February 4.
This month's opening round theme is Love and/or Heartbreak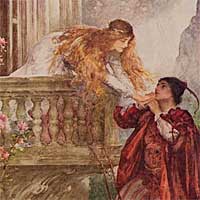 The February 4 Song & Story Swap has returned to an in-person format at First Church, 165 Main St. in Amherst, Mass. The event will also be conducted as a Zoom online meeting. To register for the event please go to https://pvfs.us/register-for-swap or visit https://pvfs.us and click on the "Register" button at the top of the page.
Looking ahead to next month, the March 4, 2023 Song & Story Swap will present musician and clawhammer banjo maestro Ken Perlman. The event will be held at the First Church in Amherst and simultaneously conducted over Zoom.
The Song & Story Swap is held on the first Saturday of each month, excepting July and August, and is organized by the Pioneer Valley Folklore Society. Visit the Folklore Society website at pvfs.us.
The Song & Story Swap is open to the public, free of charge with donations accepted ($5 - $10 is suggested). Donations to the featured performer may be made securely via credit card or Paypal at https://pvfs.us/donate.
People of all ages gather to share stories and songs that are traditional, newly written, or of personal experiences. You can tell, sing, or lead everyone in singing, or request a song or story. Listeners are welcome.
For information contact Paul Kaplan, (413)-687-5002 or visit https://pvfs.us.
---