Ken Perlman will join hybrid March 11 Song & Story Swap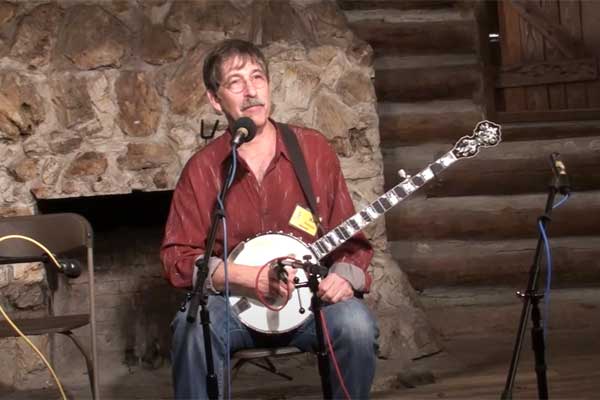 Please come share in an evening of music and stories at the Pioneer Valley Folklore Society Song & Story Swap.
Viewers may also watch the event via YouTube Livestream beginning at 7pm ET on March 11.
The featured performer at the March 11 hybrid Song & Story Swap will be instrumentalist Ken Perlman.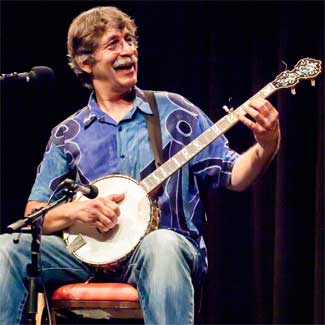 Ken Perlman is a pioneer of the 5-string banjo style known as melodic clawhammer. He is considered one today's top clawhammer players, known in particular for his skillful adaptations of Celtic, Appalachian, & Canadian fiddle tunes to the style.
Ken has toured throughout most of the English-speaking world and in Western-Europe, both as a soloist and in a duo with renowned Appalachian-style fiddler Alan Jabbour. An acclaimed teacher, he has written several widely used banjo instruction books. He plays and teaches guitar as well, with a special expertise in fingerstyle.
He is currently director of three music-instructional camps: American Banjo Camp, Midwest Banjo Camp, and Suwannee Banjo Camp. Also an independent folklorist, Ken spent close to two decades collecting tunes and oral histories from traditional fiddle players on Prince Edward Island in Eastern Canada.
Ken has more than eight CDs to his credit, including his most recent solo recordings, Frails & Frolics and Northern Banjo.
Hear the influential banjo virtuoso Ken Perlman at the Song & Story Swap on March 11.
This month's opening round theme is War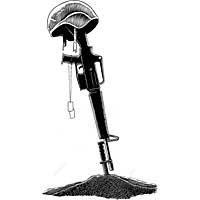 The March 11 Song & Story Swap has returned to an in-person format at First Church, 165 Main St. in Amherst, Mass. The event will also be conducted as a Zoom online meeting. To register for the event please go to https://pvfs.us/register-for-swap or visit https://pvfs.us and click on the "Register" button at the top of the page.
Looking ahead to next month, the April 1, 2023 Song & Story Swap will present singer-songwriter Lydia Adams Davis. The event will be held at the First Church in Amherst and simultaneously conducted over Zoom.
The Song & Story Swap is held on the first Saturday of each month, excepting July and August, and is organized by the Pioneer Valley Folklore Society. Visit the Folklore Society website at pvfs.us.
The Song & Story Swap is open to the public, free of charge with donations accepted ($5 - $10 is suggested). Donations to the featured performer may be made securely via credit card or Paypal at https://pvfs.us/donate.
People of all ages gather to share stories and songs that are traditional, newly written, or of personal experiences. You can tell, sing, or lead everyone in singing, or request a song or story. Listeners are welcome.
For information contact Paul Kaplan, (413)-687-5002 or visit https://pvfs.us.
---