Lydia Adams Davis will join hybrid April 1 Song & Story Swap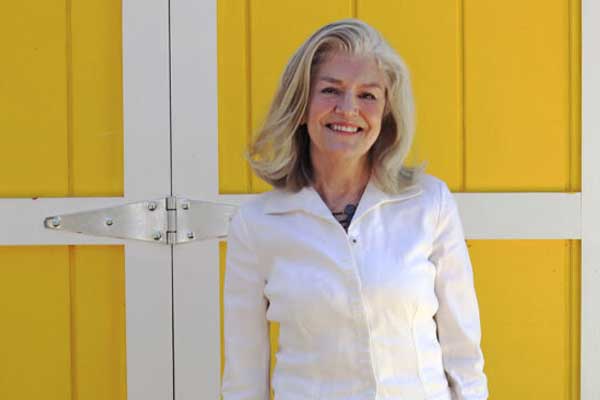 Please come share in an evening of music and stories at the Pioneer Valley Folklore Society Song & Story Swap.
Viewers may also watch the event via YouTube Livestream beginning at 7pm ET on April 1.
The featured performer at the April 1 hybrid Song & Story Swap will be folksinger Lydia Adams Davis.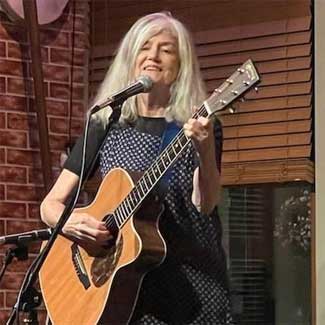 Lydia Adams Davis is an engaging balladeer who brings an improvisational flair to her original and traditional songs.
Lydia grew up in New England and the Hudson Valley, where she was active with Pete Seeger and the Hudson River Sloop Singers. She has performed songs in her unique country/folk style at the Bottom Line and the Gaslight Café, and is hot off an appearance at Greenwich Village's storied People's Voice Café.
Several CDs document her gift for story and her environmental focus. We All Have Lunch With LAD and One Earth So Green And Round were short-listed for a Grammy nomination in 2012, at which time she also achieved "Best In Hudson Valley" recognition.
Dive into the story songs of Lydia Adams Davis at the Song & Story Swap on April 1.
This month's opening round theme is Foolishness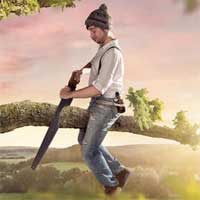 The April 1 Song & Story Swap has returned to an in-person format at First Church, 165 Main St. in Amherst, Mass. The event will also be conducted as a Zoom online meeting. To register for the event please go to https://pvfs.us/register-for-swap or visit https://pvfs.us and click on the "Register" button at the top of the page.
Looking ahead to next month, the May 6, 2023 Song & Story Swap will present Michael & Carrie Kline. The event will be held at the First Church in Amherst and simultaneously conducted over Zoom.
The Song & Story Swap is held on the first Saturday of each month, excepting July and August, and is organized by the Pioneer Valley Folklore Society. Visit the Folklore Society website at pvfs.us.
The Song & Story Swap is open to the public, free of charge with donations accepted ($5 - $10 is suggested). Donations to the featured performer may be made securely via credit card or Paypal at https://pvfs.us/donate.
People of all ages gather to share stories and songs that are traditional, newly written, or of personal experiences. You can tell, sing, or lead everyone in singing, or request a song or story. Listeners are welcome.
For information contact Paul Kaplan, (413)-687-5002 or visit https://pvfs.us.
---